SLED DOGS IN ALASKA
Iditarod Dog Sled Race
Alaska Discovery RV Tours are Business Members and Sponsors of the Iditarod Sled Dog Race and our leader, Spike Fortier, is an Iditarod Trail Committee Member. We will be visiting the below Mushers during the tour.
During our tour, you will meet Susan Butcher's family and see the famous "Trail Breaker Kennels" ( www.susanbutcher.com ) and home, to visit her "Iditarod dogs". We will hear interesting stories of her life and learn interesting new facts about Dog Mushing.

Susan Butcher





Dave, Christana & Tekla - Susan's husband and Daughters are first out in bib number one during the 2007 Iditarod as a Memorial in Susan's honor

Spike with Susan Butcher in 2002


Dave Monson (Susan's Husband & daughter Tekla) & Spike 2010
Brent Sass works with "Trail Breaker Kennel" & is running the Iditarod.
Visit his site: www.wildandfreealaska.com
When available we visit Musher "Kelly Griffin". She is an Alaskan Pioneer and enjoys a Subsistence Lifestyle. She will talk to us about Homesteading and Mushing.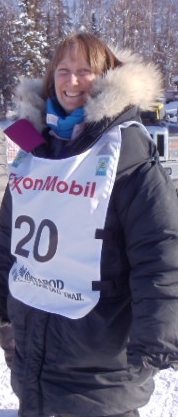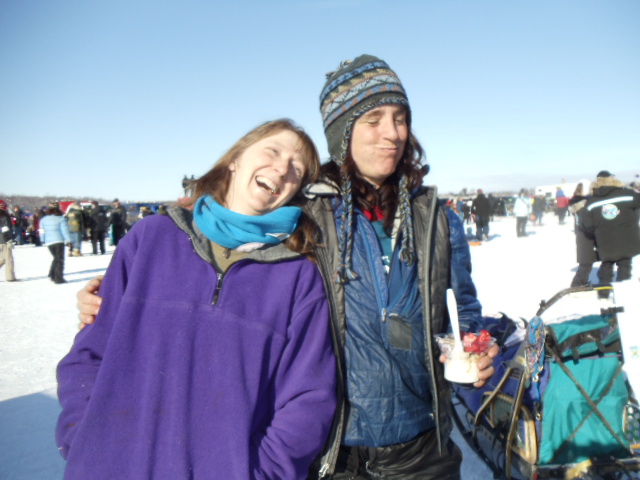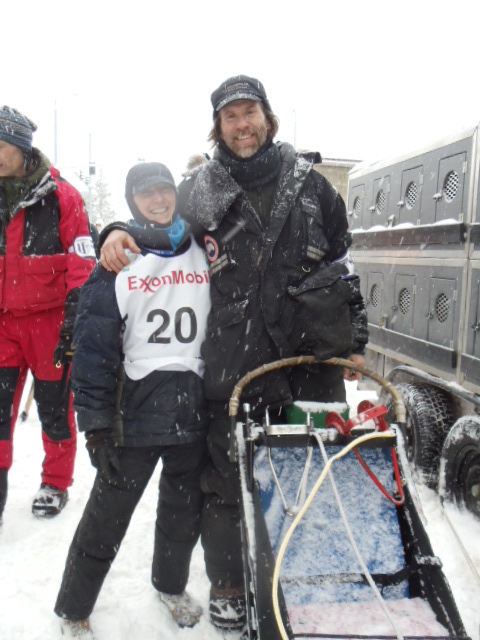 Kelly Griffin...............shares a good laugh with Michelle at the start of the race. Good luck and goodbye from Ed
We sponsor Michelle Phillips in the Iditarod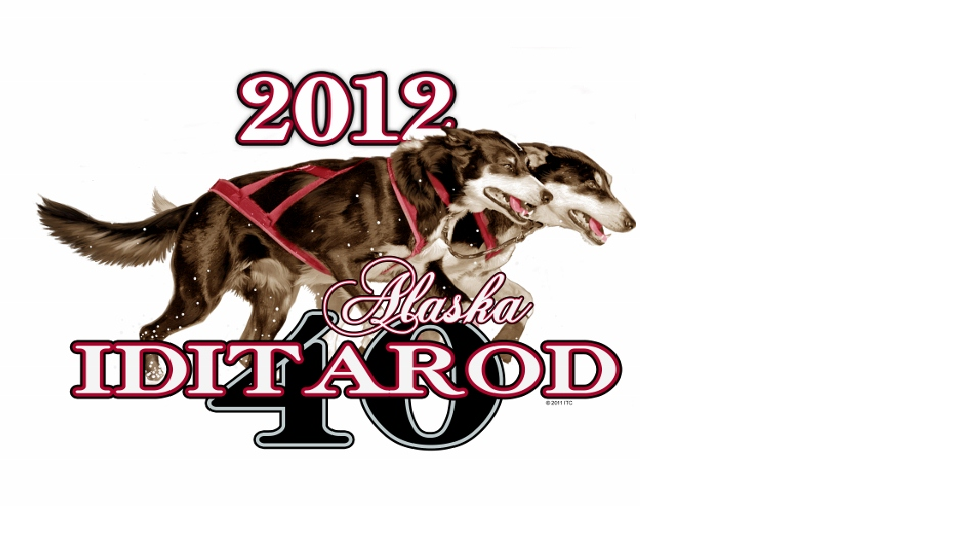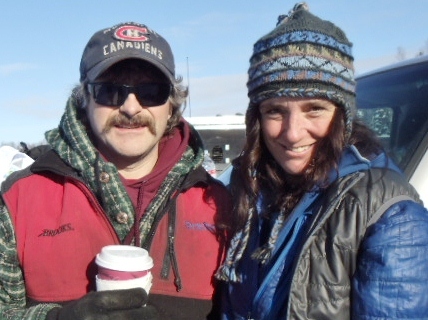 The Iditarod
Dog Sled Race & Yukon Quest Musher
The Yukon Quest dog sled race is a 1000 mile race from Whitehorse, Yukon Territory to Fairbanks, Alaska. Alaska Discovery RV Tours are also business sponsors for the Quest and sponsor Michelle Phillips, the famous Yukon Quest Musher. Dave Monson (Susan Butchers husband) has won the Quest and states that it is as tough if not tougher then the Iditarod.

We visit Michelle and her dogs during our tour where she shows and runs her dogs in Carcross, Yukon. She is an Author, Musher and is featured in the film Women of the Yukon Quest.

Michelle ran the Iditarod Dog Sled Race in 2011 and finished 17th out of 68. That was a award winning first & second year. This year will be her Third Iditarod and she is looking ready and able. Alaska RV Tours is a Corporate Sponsor for Michelle and many of our customers have also sponsored Michelle and are members of her team. We all need to help push her into Nome. Please sponsor a dog: www.tagishlakekennel.com and join her Face Book Page
| | | |
| --- | --- | --- |
| | | |
| Famous Lady musher Michelle Phillips | Lindy/Michelle | Michelle likes to humiliate Spike |