2021 ALASKAN DISCOVERY RV TOURS RALLY
(January 15th & 16th 2021)
Alaska Discovery RV Tours, organizes a customer rally each winter for past and future tour participants.
For the past twenty one years, we have held this rally in Florida. We have had hundreds of participants from "past caravans to Alaska" gather to relive their experiences. If you are newly "signed up" for our summer 2021 tours or just an interested party, you are invited to join us and meet a bunch of RV'ers who have already taken our tours to Alaska. To get on our Rally newsletter distribution list, send an email with a request to: spikealaska@earthlink.net
You can look at past rally photos by clicking Tour Photos Click here; VIDEO
When: January 15th (Friday) & January 16th (Saturday) 2021, Departing Sunday at noon.
Where: Lazydays Rally Park, 6210 Country Road, # 579, Seffner, FL 33584 (10 Miles east of downtown Tampa on Interstate 4)
Total Cost:
One rig with two persons will be: (two nights stay with two dinners) including tax. This includes two person Friday Italian Night and Saturday BBQ/RIBS catered dinners, drinks & shows
38ft-$210.45
40ft-$217.17
42ft-$223.89
45ft-$230.61
If you are a one person rig the price includes, stay plus two dinners include all food, taxes, tips, beer, soda/tea & wine
38ft-$173.53
40ft-$180.25
42ft-$186.97
45ft-$193.69
People flying or driving in and not staying at the Lazydays Rally Park can just pay for the Italian night & BBQ dinner at a total cost of $34.50 per person. You also need to make that reservation for the dinners with the receptionist (800 905 6627) at the RV park for the two meals.
You can stay one block away at: Hampton Inn......call 813 630 4321 .......mention that you are a Lazy Days rally participant to get a discount.
Early and Late Birds are charged the same as the rally rate 2 days prior and 2 days after the rally.
How to sign up: Call Lazydays Rally Park reservation number 800 905 6627 and advise the receptionist that you want to make a reservation for the ALASKAN DISCOVERY RV TOURS Rally that will be held on January 15th & January 16th, 2021. They will take your reservation with a credit card.
Rally Activities:
Friday, January 15th
· RV arrivals go to check-in, get your site then move on in. Check-in time is after 1:30 pm. That afternoon will be visiting and schmoozing.
· At 3 PM, there will be a "Block Party" in the middle of our section
· At 5:30 PM, come to the rally room for dinner and more visiting. Day visitors come on down anytime to join the fun.
· We will have free entertainment....so arrive looking for fun.
Saturday, January 16th
· At 2 PM we will have another block party
· At 5 PM, join us in the rally room for a catered BBQ dinner and more visiting with songs, awards, magician, maybe a bunch of giveaways and a raffle.
Sunday, January 17th, 10 AM a quick prayer meeting & good-byes.
Most important is our time together reliving those Alaskan memories, seeing old friends and making new ones, plus seeing all the new Alaskan photos in our continuous slide show. Stay tuned for more updates as time gets closer.
COME EARLY STAY LATE TALK PLENTY
813.246.4999 x 4283
Reservations: 800.905.6627
<![if !vml]>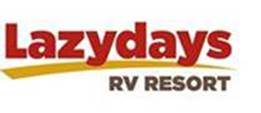 <![endif]>